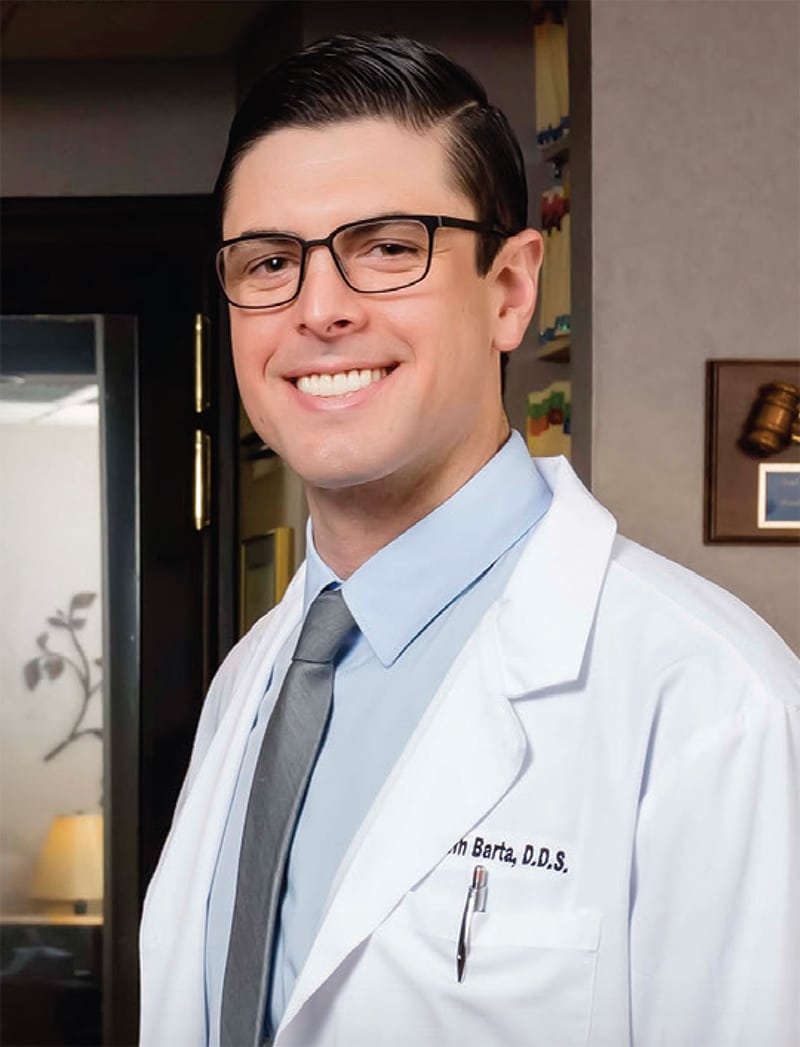 Our Dedicated Dentist, Jay Barta, DDS
The opening of The Dentist in Louisville has been the accumulation of years of hard work, an eagerness to learn and a commitment to helping others for Dr. Jay Barta.
His introduction to the art of dentistry was perhaps a bit painful, but altogether integral to his career path. At the age of 15, his upper front tooth was knocked out. Panicked, he wondered what could possibly be done. Seeing how his dentist and team of specialists were able to not only put his tooth back in place, but ensure its long term survival was fascinating to him. And so teenage Dr. Barta began to consider dentistry as a profession.
After graduation from University of Detroit Mercy School of Dentistry, Dr. Barta's path to forming his own practice saw him work in a variety of settings from a small town practice to a busy corporate dental office. Years of experience and countless procedures helped him realize the importance of personally connecting with patients. He understands that ultimately it's the compassion and dedication of a dentist that creates lifelong patients.
With that goal in mind, Dr. Barta has set a standard of excellence for the entire team at The Dentist in Louisville. He has equipped the office with state-of-the-art-technology and offers a variety of services in order to provide top-of-the-line, comprehensive dental care. He strives to help each patient achieve optimal oral health and reach their own oral health goals. He is passionate about treating disease, restoring function, and helping people achieve a smile they are proud of.
Outside of the office, Dr. Barta enjoys snowboarding, hiking, camping, and disc golfing. When he's not staying active, you might find him cheering on Michigan State athletics, relaxing in a hot spring, eating a delicious meal, enjoying live music, or diving into a new book, show, or movie. His favorite books, shows, and movies are thrillers, fantasy, and comedies. His favorite music genres are funk, blues, rock, folk, and jazz. But, he is always searching for recommendations, so don't hesitate to tell him some of your favorite artists or stories!
Who Knew Visiting The Dentist Could Be So Enjoyable?
Short answer: our patients. Come see for yourself today.
Affiliations
Boulder/Broomfield County Dental Society