Implant Dentures in Louisville, CO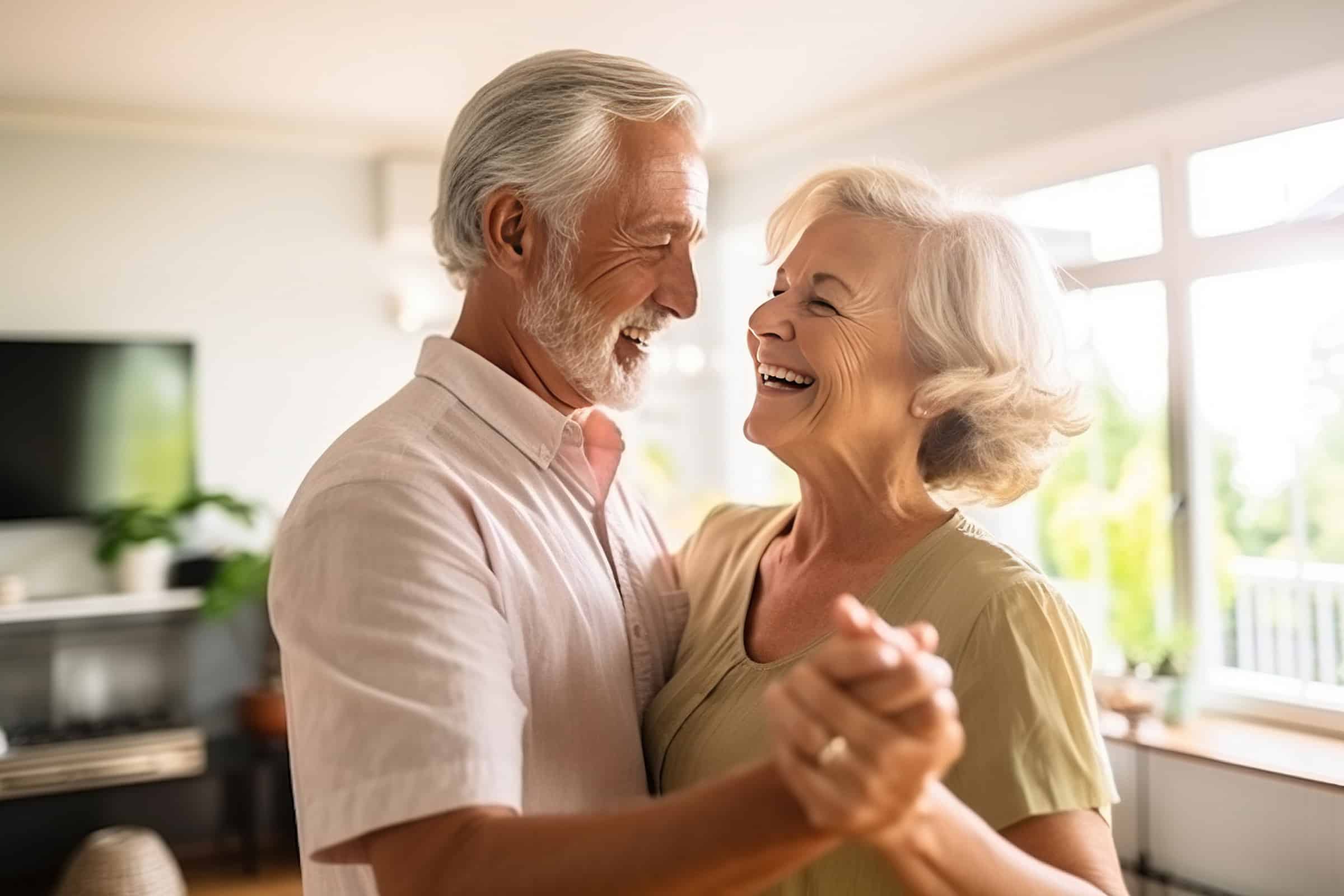 When faced with multiple damaged or decayed teeth, everyday activities like eating and speaking can become challenging. Our denture services provide a solution for individuals dealing with the challenges of missing or compromised teeth. Whether you require a partial denture to address specific gaps or a complete denture to restore a full arch, our team at The Dentist in Louisville is here to assess your unique situation and tailor a treatment plan that suits your needs.
What are
Implant Dentures
?
When it comes to restoring your smile and enhancing your oral function, modern dentistry offers a range of denture options depending on your unique needs and preferences. 
Traditional dentures

have long been used to help individuals struggling with damaged teeth. These

removable dentures

are prosthetics that sit atop your gums to fill gaps or to replace the full arch. 

Implant-supported dentures

are stabilized by dental implants that are surgically placed into your jaw. This secure foundation not only prevents shifting and slipping but also stimulates the bone, promoting its health and preventing bone loss.
Whether you're missing all your teeth in an arch (full dentures) or just a few (partial dentures), we have the right solution for you. Full dentures replace an entire arch of teeth, providing comprehensive restoration and rejuvenation. Partial dentures, on the other hand, fill in specific gaps, maintaining your natural teeth while restoring the appearance and functionality of your smile.
Who is a Good Candidate for Dentures?
If you're facing the challenges of missing teeth, deteriorating teeth, or uncomfortable dental prosthetics, you're likely a prime candidate for dentures. Whether your dental issues stem from decay, injury, or other factors, dentures can provide a reliable and effective way to restore your oral function and aesthetics.
Your oral health is a key factor in determining your suitability for implant-supported dentures. Our team will carefully assess the condition of your teeth, gums, and bones to ensure that your oral foundation can support implant dentures.
Choosing the right denture solution involves a collaborative approach between you and your dentist. Dr. Barta will take the time to understand your concerns, preferences, and goals during a comprehensive examination and recommend the best course of action based on your unique situation.
Who Knew Visiting The Dentist Could Be So Enjoyable?
Short answer: our patients. Come see for yourself today.
Benefits of Implant-supported Dentures
Improved Stability and Functionality
Implant dentures are designed to fit securely and comfortably in your mouth, eliminating the worries of slippage or discomfort. The dental implants that anchor the dentures provide a stable foundation, allowing you to engage in daily activities without concern.
Enhanced Confidence and Comfort
One of the most notable advantages of implant dentures is the restored ability to enjoy your favorite foods without limitations. Additionally, the secure fit ensures that you can speak clearly and confidently, enhancing your overall communication.
Preservation of Facial Structure and Jaw
Missing teeth can lead to bone loss in the jaw, which can eventually affect your facial appearance and oral health. Implant dentures address this concern because implants directly stimulate the bone in the jaw. This stimulation encourages healthy bone growth and helps maintain your facial structure.
Cost of Implant Dentures
The cost of your implant denture treatment can vary depending on how complex the procedure is and what type of dentures you prefer. Your dental insurance plan might cover some of the total cost. Feel free to contact us for specific pricing questions.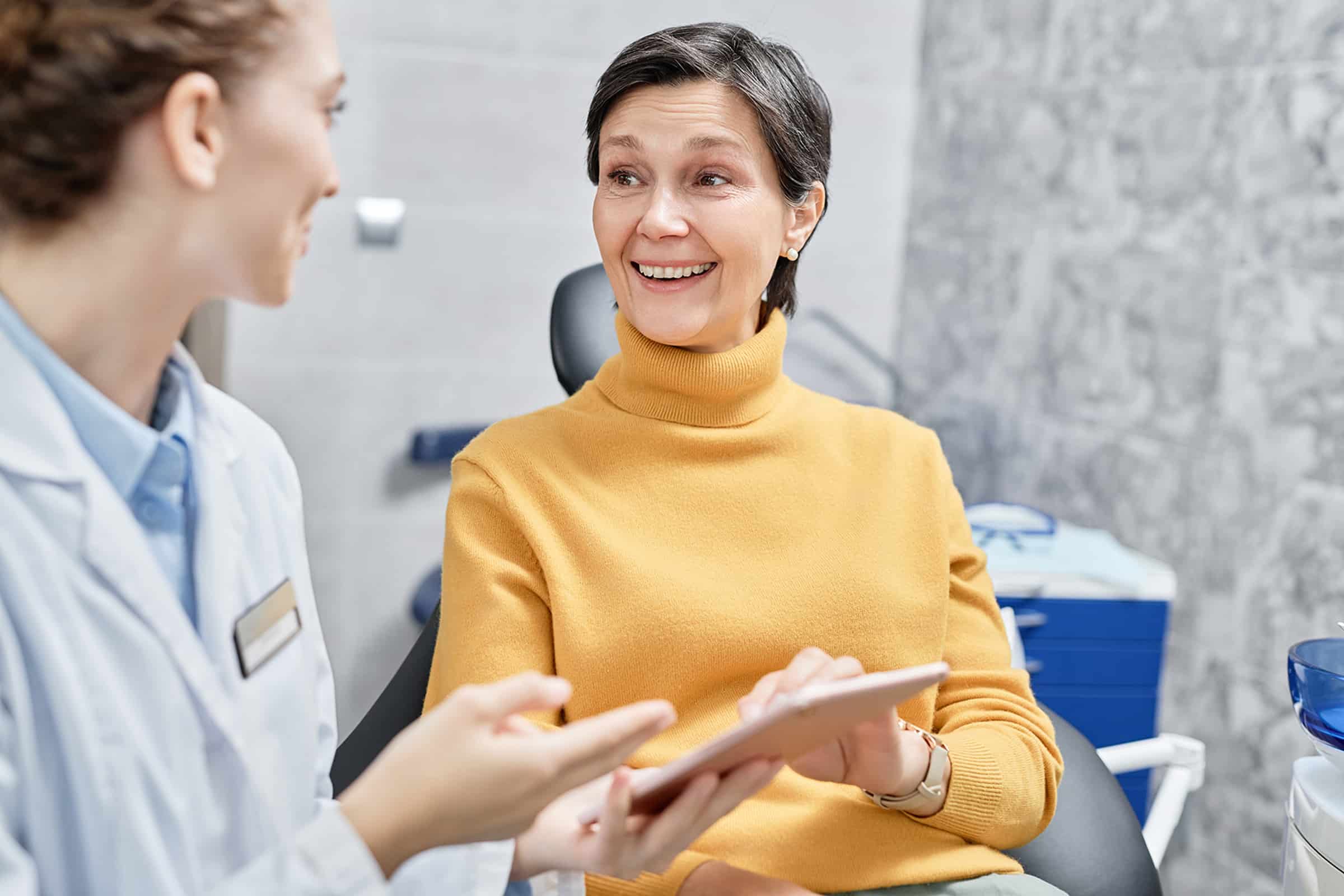 Full Dental Implants in Louisville, CO
If you're dealing with missing teeth, uncomfortable dentures, or any other dental concerns, waiting can lead to further complications. Schedule your next dental appointment at The Dentist in Louisville in Louisville, CO, to see if implant dentures can help. During your consultation, Dr. Barta will discuss your treatment options, answer your questions, and work together to create a tailored plan to help you achieve your dental goals.